Myself, Inc
Offered by TEC, AMBAR and The Shirman Group
Myself, Inc.  
Join us for this series of actionable, interactive, hands-on workshops taught by experts in the field. 
Hone your leadership and management skills and take charge of your career and your company's success.  Discover how to develop a personal brand, build and leverage relationships on-line and off, and lead your team and company with confidence.    You will leave these hands-on workshops with specific ideas and best practices to put into action immediately. 
Dates and Topics
Thursday, April 18 – Build Your Personal Brand
Thursday, April 25 – Presentations that Get What You Want From Decision Makers
Thursday, May 2 – Effective Negotiation Strategies
Thursday, May 9 – 

Raising Your Game as a Leader
BUILD YOUR PERSONAL BRAND
By Laura Lowell, Executive Editor, 42 Rules Books 
Thursday, April 18, 6:00 to 8:30 PM
You already have a personal brand, whether you know it or not.  The question most entrepreneurs are asking themselves is "Is it what I want it to be?"   Understand the elements that make up your personal brand, so that you can proactively manage this important factor in your and your company's success. Learn what makes a personal brand stand out, and walk away with practical, actionable insights to start building a personal brand that reflects your expertise, values and long-term objectives. The high-energy workshop includes hands-on learning exercises that focus on topics like:
Making your brand come alive via social media and other offline networks
Building a platform to tell your brand story (blogs, books, articles, speaking, etc.)
Developing your brand promise based on your expertise and passion and the needs of your audience
Aligning your past experience with your future goals
Crafting a brand story that helps you communicate who you are and what you do
Attendees will receive a complimentary copy of Laura's book #My Brand.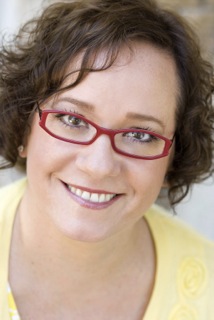 About Laura Lowell
President, Impact Marketing Group
Laura's entire career has focused on building valuable brands - from IBM, to Intel and HP, she has worked with some of the biggest brands on the planet, and now she's focusing on making brands personal.  I Her first book, 42 Rules for Marketing, was written to address the questions she got from entrepreneurs about marketing in general.  With her latest book, #My Brand Tweet, Laura narrowed her focus to building a personal brand that helps you build the career and life that you want.  She has done it, and now she is showing others how to do the same.
---
PRESENTATIONS THAT GET WHAT YOU WANT FROM DECISION MAKERS
by Rick Gilbert, Founder and Chairman of PowerSpeaking, Inc.
Thursday, April 25, 6:00 to 8:30 PM
Whether you are starting a business or leading an initiative in an established company, you must present your ideas to decision makers. Those presentations can be brutal. Careers and projects can come unwound in a matter of minutes if a presenter doesn't know the rules.

So, what are the rules? That is what this workshop is all about.
The rules are simple and easy to learn:
1) know the people
2) get to the point
3) improvise

Unfortunately a staggeringly high number of people (67%, actually) march right into decision meetings and shoot themselves in the foot by:
1) not saying what they want at the beginning
2) having too many PowerPoint slides
3) rigidly sticking to their scripts

This is a formula for career suicide. Rick will show us how to succeed with the challenge of top-level communications.
About Rick Gilbert
Rick is the founder of PowerSpeaking, Inc., a speech communication training company that has been dramatically improving the way people communicate and grow their careers for over 25 years. Since 1985, the dynamic PowerSpeaking, Inc. team has trained over 300,000 executives, sales people, technical employees, and managers from Fortune 500 companies to start-ups with a handful of employees. Before starting his own company, Rick held management positions with Hewlett Packard and Amdahl corporations.
Rick's program, Speaking Up: Presenting to Executives, won the 2004 Best Buys by Training Magazine, was recommended by Fortune Magazine, and won the Brandon Hall "Excellence in Learning" award. 

After his talk, Rick will be signing his new book, "Speaking Up: Surviving Executive Presentations."
---
EFFECTIVE NEGOTIATION STRATEGIES
By Linda Netsch,  Negotiation instructor at Harvard Law School, Stanford Law School, and Berkeley's Haas School of Business
Thursday, May 2, 6:00 to 8:30 PM
Business relationships involve frequent negotiations – striking deals, implementing contracts, and managing conflicts. While for many people the term negotiation creates images of haggling over price, negotiation as we will use it is much broader --- a process used to explore motivating interests, solve problems, and capture value.  
Much like experienced athletes, even experienced negotiators can improve by analyzing and practicing key skills.  In this experiential session, participants will work with effective negotiation strategies developed from studying thousands of negotiations worldwide, and practice some key skills that are essential for productive deal-making and dispute resolution.   We will use a practical, systematic approach to preparing for, conducting, and reviewing negotiations. 

About Linda Netsch
Linda Netsch is a Lecturer at Harvard Law School, Stanford Law School, and the Haas School of Business, teaching negotiation and conflict resolution. Her executive education and consulting practice focuses on developing leadership, negotiation, and collaborative communication skills. She works with business, legal, and government professionals throughout the United States, Europe, The Middle East, and Latin America.   
---
RAISING YOUR GAME AS A LEADER
By Pam Fox Rollin , Leadership Coach and Author of 42 Rules for Your New Leadership Role 
Thursday, May 9, 6:00 to 8:30 PM
As you're building your business, you're focusing on the technology, early customers, market developments, product roadmap, delivery, etc.  As your team grows, your leadership can become out of sync with the business, and you become the bottleneck.  How well are you set up to scale?
Come and join in a lively discussion of specific ways entrepreneurs can grow and adjust their leadership in sync with the business. Pam will show you how to gather real feedback on your leadership, consider what's next for your growth, and coach yourself through common bottlenecks.

About Pam Fox Rollin
Pam coaches leaders and guides top teams to be more effective together. With a rare background in corporate strategy and executive coaching, she helps high performers make the most of their leadership so they can succeed as their business grows and changes. Clients include Autodesk, Charles Schwab, eBay, Genentech, Onyx Pharmaceuticals, as well as a variety of emerging companies.  Pam is also the author, 42 Rules for Your New Leadership Role.